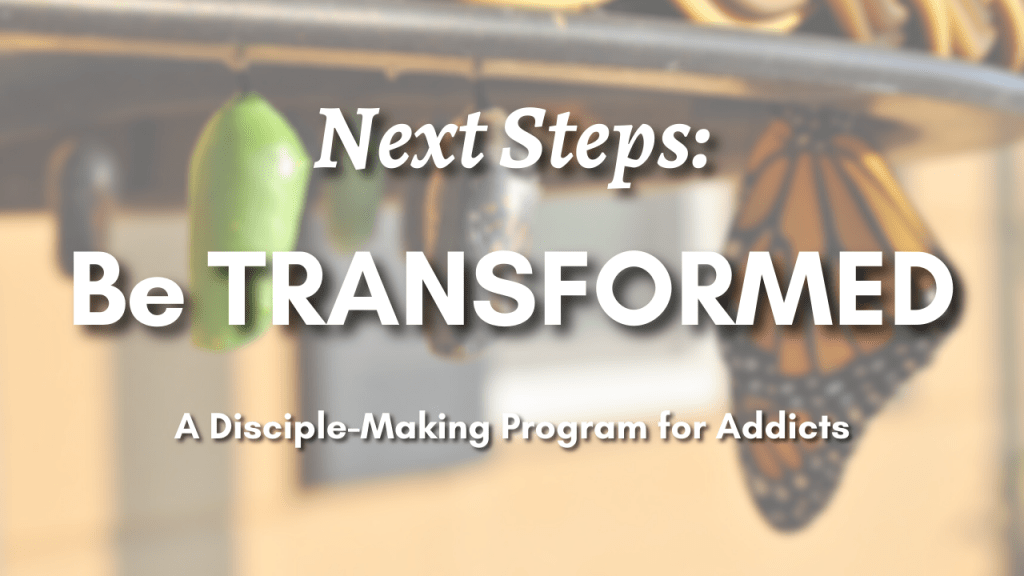 Next Steps: Be TRANSFORMED
A Disciple-Making Program for Addicts
Don't just find recovery…take the
Next Steps: Be TRANSFORMED!
You can help the addicted to move forward from a "clean and sober" lifestyle to be transformed. While sobriety is a good goal, God wants more for the addicted: He wants to change them into the image of His Son, Jesus Christ. Transformation doesn't happen alone or automatically. This biblical group study course depends upon Christ, His Word, the community of a local church, and God's Spirit to work in the hearts of the participants. By His grace, God will enable you to help the addicted to take the Next Steps to Be TRANSFORMED.
Why "NEXT STEPS"?
The local church is the community God has ordained to help the addicted. The Bible is an often neglected resource that offers hope and help for the addicted. The Next Steps: Be TRANSFORMED program offers a biblical group study that is consistent with the truths found in the Word of God. Now, churches using this program will offer to the hurting both an outreach and disciple-making curriculum that agrees with God's unchanging Word.
Find out more about this curriculum and view the FAQs by clicking the button below.