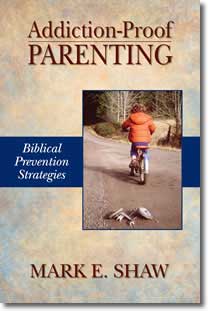 Again, this entire series is better detailed in my two books: Relapse: Biblical Prevention Strategies and Addiction-Proof Parenting. This blog series is just a quick slice of the pie on all of these 5 put-off mentalities and 5 marks of a transforming "addict"! Get the books for much more explanation!
The final mentality is a result of the first four and is so challenging to overcome: the rebellious mentality. This mindset does the opposite of what authorities want. Again, if it's "not my fault" then it must be "your fault" or someone else's so I'm not going to do anything you want (says the rebel in his heart – see Psalm 14:1).
Ephesians 5:21 states: …submitting to one another out of reverence for Christ.
Out of reverence for Christ starts the process of submission to a real, human face. If one does not fear God (Prov. 1:7), then there is little hope for them to transform.
It is a lonely place to be when you are a rebel. You trust only one person and don't want anyone's help. It shrinks a person's world down to one when a person is rebellious. It's sad to see and hard to experience when you are a loved one watching your addicted person spiral downward.
"I am my own boss. I do what I want to do," says the rebellious mentality. Another word for "rebel" in the Bible is the biblical label for a "fool" in the book of Proverbs. Next time you read that book, exchange the word "fool" for "rebel" and you'll see this mentality in a whole new light.
The put-on to a rebellious mentality is easier said than done: Be Submissive. It's a willful action to submit, or place oneself underneath another person's authority, for the glory of God. It really is the key to overcoming any "addiction" – submission. It's the final, fifth mark of a transforming addict and what I look for that separates the pretenders from those really seeking to honor Christ alone.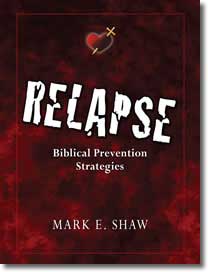 The grace of God allows a rebel to be convicted of his sin and to see his need for change. Then, God's grace and power transform the "addict" to think with the mind of Christ, to fill his heart with the Word of God, and to live in a way that glorifies God.
-Mark (hoping this quick, short series encourages you in what to look for in a transforming "addict" when you counsel those enslaved to any "addiction")