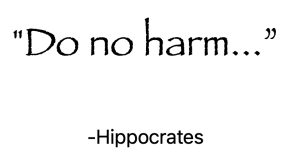 By TAC TEAM with Dr. Mark E. Shaw
The death certificate from the coroner explains what physically happened – death occurred after this individual stopped breathing and cardiac arrest followed; fentanyl was found in his system, along with alcohol, and marijuana.
But God's perfect and righteous "Death Certificate" will say that we all died because of our sin… which God tells us is the wages that we earned (Rom. 6:23). Each one of us in in the same boat, born into sin from the first moment of our existence, and then ringing up a record of all the sin we commit along the way.
Saving Lives, But What About Eternity?
Avoiding death and saving lives is a good goal for our society, but I want to warn you, you cannot place your trust in naloxone – the overdose reversal drug – to save you, or your friend, or loved one. Don't get me wrong, I am grateful for God's mercy as it is utilized to save lives as overdoses continue to rise. But, the reversal drug for opioid overdose is not a 100% guaranteed solution for the opioid epidemic. Distributing harm reduction kits will not decrease the addiction epidemic or cause people to change their dangerous, life-threatening behavior.
The 100% guarantee for every person on the planet is death, which is coming to each one of us. We each will die and meet God one day.
"And just as it is appointed for man to die once, and after that comes judgment, so Christ, having been offered once to bear the sins of many, will appear a second time, not to deal with sin but to save those who are eagerly waiting for him," (Hebrews 9:27-28).
That particular and individual reservation is one that God Our Creator made for us even before we were born, but this is good news because we can learn to trust Him. God is faithful and worthy to be trusted with our entire lives. Jesus saves eternally all those who place their faith in Him- his salvation is a free gift by grace.
Forgiveness and Reconciliation with God
The Savior is calling you to Himself. By grace, through faith in Christ alone, He can save you. Turn around and be reconciled to God today. He is worthy of your worship. And you will never regret living the new life He freely gives for His glory.
"For when you were slaves of sin, you were free in regard to righteousness.  But what fruit were you getting at that time from the things of which you are now ashamed? For the end of those things is death.  But now that you have been set free from sin and have become slaves of God, the fruit you get leads to sanctification and its end, eternal life.  For the wages of sin is death, but the free gift of God is eternal life in Christ Jesus our Lord." (Rom 6:20-23) (ESV)
You Can Be Transformed
Watch our recorded Transformation Testimonies of people who have gone from spiritual death to eternal life. These stories of God's work in the hearts of people who have been delivered from an addictive lifestyle demonstrate the hope of the Gospel. If you are already a Christ-follower, we hope these life stories also ignite your passion to share the Good News of Jesus with anyone who is impacted by addiction.
The Addiction Connection "TAC TEAM" assisted with this article.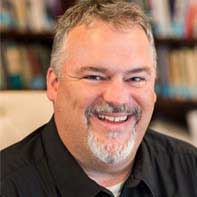 Mark E. Shaw, D.Min., CADAC II, CABC, IABC, ACBC, Founder and President of The Addiction Connection, is the author of the new booklet, Fentanyl, the first booklet released in The Transformation Series; Cross Talking: A Daily Gospel for Transforming Addicts; The Heart of Addiction: A Biblical Perspective; and Relapse: Biblical Prevention Strategies, which are all available at Focus Publishing for bulk discounts by calling 800.913.6287. Dr. Shaw resides in the northern Kentucky / greater Cincinnati area with his wife and four adult children, where he serves Grace Fellowship Church as the Director of Counseling.
Scripture quotations are from the ESV® Bible (The Holy Bible, English Standard Version®), copyright © 2001 by Crossway, a publishing ministry of Good News Publishers. Used by permission. All rights reserved. May not copy or download more than 500 consecutive verses of the ESV Bible or more than one half of any book of the ESV Bible.
The Addiction Connection is Here for You!
The Addiction Connection is a network of ministries who offer hope in Jesus for those struggling with addiction of any kind. Our network of encouraging resources, ministries, and biblical programs that stretch across America and the world will always point people to truth in Jesus Christ for answers.
Quick Links