Psychedelics?
Like magic mushrooms and LSD of the 60's – to "treat" people suffering from sadness that doesn't get helped by current medicines? Are you serious?
That was my first reaction when I read about the new "treatment" for human suffering and sadness.
Mankind never ceases to try and invent empty solutions to the age-old problem of the sinful desires of the heart. Is there really a new way to deal with common responses to earthly suffering?
Having worked in the counseling field for a few decades now, I try to sound the alarm about current trends I observe and research. New harmful drugs or practices keep emerging. The use of hallucinogens though has elements that both surprise me and do not surprise me.
It surprises me that more people are not sounding the alarm and outraged at this ridiculous idea!
But it doesn't surprise me that the world tends to go along with anything that is touted as "helping" the hurting. I want to help the hurting, too, but through a relationship with Jesus Christ which offers eternal benefits as well as temporal ones!
The world's system for behavioral help is desperate for something helpful. Experts and those whom they help really want to believe this will work, but will it? It's too early to know how helpful in this life it will be. The research is preliminary with limited and mixed results at best.
And so, here we are, with a "new" so-called "treatment." New is in quotes because the drug is not new… just the way they are proposing to use it. Psychedelics have been around for decades—being used illegally. And they were made illegal because of the irrational and harmful behavior that resulted from the user! Now psychedelics like psilocybin [i] are being re-branded and re-packaged as a help to people who are "resistant" to treatment for depression (meaning their psychotropic prescription medications are no longer working, if they ever worked at all).
I am reminded of Huey Lewis and the News' 1980's hit song, I Want a New Drug, and its lyrics:
"I want a new drug, one that won't go away, one that won't keep me up all night, one that won't make me sleep all day…I want a new drug, one that does what it should, one that won't make me feel too bad, one that won't make me feel too good, I want a new drug, one with no doubt…"[ii]
The pursuit of the next new drug is not a new pursuit. While this song is trying to be clever, no one wants the consequences that a new drug might bring.
BELIEF
The key word right now for this experimental medicine that supposedly treats PTSD, depression, and even alcoholism, is belief. The prevailing hopeful belief is that treatment with a drug that will allow the person to go on a hallucinogenic "trip" or "journey" will be helpful to relieve suffering but it sounds like just another tool of idolatry rather than a pursuit of the One True God (Isa. 44:12ff).
Oh, and this drug will sell well since it has elements of LSD, (still illegal) psilocybin, (mostly illegal) and elements of the active ingredients of MDMA (still illegal and carrying no medical benefit that acts as a stimulant and a psychedelic simultaneously according to drugs.com). Those hallucinogenic drugs reportedly and anecdotally produce an effect in the brain and body that cause one to enjoy the mundane.
The wisdom from Ecclesiastes according to a sermon by Pastor Brad Bigney, instructs us that a new life in Christ enables a believer to enjoy the ordinary and mundane with a joy that transcends a broken world: https://www.youtube.com/watch?v=z8sEXeTrZVU
Belief is crucial in life. It permeates every person's decisions, whether the person is an unbeliever or a believer. Belief, oftentimes called faith, is what we all operate from since we don't always have all the information, and we don't know all things. Everyone makes choices based upon an informed faith of what can be known.
What we already know about these drugs is that they are dangerous, have side effects, and do not solve any problems since they only alter one's conscious state for a limited period of time.
What we don't know about these drugs is the long-term damage ("Damage to brain serotonin neurons can occur.")[iii]
and other potential problems they could cause within the physical body, not to mention behavioral problems that may result such as exacerbation of suicidal ideations and the like. It is too early to know very much about widespread use in this application, but belief will drive the decision-making of users and medical doctors who prescribe these psychedelics.
Pastor Steve Ham, who is a biblical counselor, says it well on The Addiction Connection Podcast #128:
"Here's what the Bible says about you—that you are both body and soul. We care about your body. We care about your soul. They interact and they affect each other. I'm very interested in making sure that we are concerned for you both physically and spiritually."
Listen to the entire podcast here: A Biblical Approach to Mental Illness, Part 2 with Pastor Steve Ham, Dr. Daniel Berger, and Dr. Mark Shaw.
MONEY
These psychedelic drug treatments will sell—at first. The medical community, which includes pharmaceutical companies, medical doctors, and many more in between, stand to make a lot of money with the legalization of these already-dangerous-but-touted-as-new-but-really-old drugs. Already approved in Australia, psychedelic treatment using micro-dosing and macro-dosing will slowly be legalized in every state in the USA. Make no mistake about it, the USA loves its medications and utilizes more meds than most other countries.
But will the drugs sell once they are recognized for bringing harm? Last summer, it was reported that the medications that were supposed to treat depression really aren't as effective as once claimed to be. And their effectiveness is now known to have been exaggerated by many, and assumed by others.
WORLD Magazine published an article recently that quoted me regarding the use of psychedelics in treating depression and PTSD. Even though the article didn't quite capture my heart on this issue, I am thankful that they gave me the opportunity to voice my concern. Praise God!
Having a message that proclaims Christ alone as the solution for all heart issues is a wonderful blessing we share in The Addiction Connection! We are like-minded in approaching the problems of the heart from the perspective of God's wonderful counsel in His Word – the Bible.
This does NOT mean we just pop open a Scripture that talks about being sad and dispense the verses like fortune cookies! No. Not at all.
BIBLICAL SOLUTIONS FOR LIFE
We teach people about the one true God of the Universe who made them in His own image and who loves them enough to reveal Himself to them in His Son, Jesus Christ, and now in the Word of God which is the clear revelation of God to a sinful, suffering, perplexed, sad, misunderstood and misunderstanding, distraught mankind living on this earth.
"His divine power has granted to us all things that pertain to life and godliness, through the knowledge of him who called us to his own glory and excellence, by which he has granted to us his precious and very great promises, so that through them you may become partakers of the divine nature, having escaped from the corruption that is in the world because of sinful desire. …
And we have the prophetic word more fully confirmed, to which you will do well to pay attention as to a lamp shining in a dark place, until the day dawns and the morning star rises in your hearts, knowing this first of all, that no prophecy of Scripture comes from someone's own interpretation. For no prophecy was ever produced by the will of man, but men spoke from God as they were carried along by the Holy Spirit."
2 Peter 1:3-4, 19-21 ESV
At the end of the day, the solution to our sinful heart desires and the sad suffering we experience is the Lord Jesus Christ which is why we proclaim the truth of God's Word and His excellencies to a lost, suffering, and dying world. He is the Person to run to, not a new drug. Jesus is better! Get connected to Jesus Christ today!
You may be looking urgently for answers today because PTSD or depression and sadness are impacting your family. You are not alone. Some frequently asked questions from family members are:
Why does anyone get PTSD? It must be a disease because it doesn't happen to everyone.
What makes her tick? She must have a hard-wiring for depression in her brain.
It really looks like a mental illness to me. Why won't he just get better or get over it?
He is going to lose his job soon. He definitely needs help.
She is self-medicating her depression and she is now addicted. She needs help before she overdoses.
Contact one of the addictions biblical counselors on The Addiction Connection Network today.
Thank you for your continued support through prayer and donations!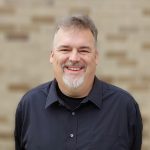 Dr. Mark E. Shaw, D.Min., CABC, ACBC, IABC, CADAC II, is the Founder and President of The Addiction Connection. He is a biblical counselor, ordained minister, speaker, and author who has been involved in counseling since the early 90s.
Dr. Shaw has taught in 8 different countries on 5 continents. He now serves his local church full-time as the Director of Counseling at Grace Fellowship Church, Florence, Kentucky. Dr. Shaw's resources are found at Focus Publishing for discounted purchase in bulk quantities, or at amazon.com/author/markeshaw
Need Help?
The Addiction Connection offers hope and healing to those struggling with addiction. Start your search for biblical programs here.
Consider contacting one of our Commissioned Addictions Biblical Counselors who are available to help you. Explore Residential Programs and Non-Residential Programs we recommend.