By: TAC TEAM
Dr. Kevin Carson recently sat down and took the pilot's seat on The Addiction Connection Podcast turning the tables to ask Dr. Mark E. Shaw the frequently asked questions, apprehensions, and yes, even frustrations, that many local pastors have as they try to address the heart of addiction with those whom they serve in the local church. The Addiction Connection Podcast [episode 223 Dr. Kevin Carson: Restoring Addicts as Family, Friends, and Pastors]
Dr. Shaw opened with Ephesians 4:1-3, which says:
"I therefore, a prisoner for the Lord, urge you to walk in a manner worthy of the calling to which you have been called, 2 with all humility and gentleness, with patience, bearing with one another in love, 3 eager to maintain the unity of the Spirit in the bond of peace." (ESV) [1]
Pastor Carson asks:
For those who are suffering with whether we call it addiction or a life-dominating sin, as a pastor, I don't know what to do, I don't know how to evaluate them. And so I'm wondering when I look at a program or if there's ministries that pop up in various locations all over the country or even very near us… If someone comes to me and they've enslaved themselves to a particular substance or a habit, do I consider sending them an hour down the road? Do I consider sending them to Lafayette where we have friends there? Do I send them to Iowa where we have friends? What should be going through my mind? Or do I keep them at home and try to serve them at home? So what are some of the things I need to be thinking as a pastor?
Dr. Shaw:
Whenever you are sitting down with someone and they're addicted, or you know, if they're still in the throes of it you definitely want to get them to Medical care to help you know get them kind of stabilized physically… I think you can always put them in a disciple making program like [The Refuge Winterset] or one of these residential programs like Lafayette [Vision of Hope for women] But if you can work with them at home in your local church you just need a "village" you know and it's not the government! It's you know, the local church and I wrote a blog a few weeks ago "Is One Soul Worth it?" (editor's note: a blog in which Dr. Shaw explains the wisdom and beauty of team counseling for those with behaviors of addiction). So is one soul worth the investment of 10 church people? Is that one soul worth it? I like to recruit a lot of people.

[For example, to the person struggling with an addiction I might say]:

            "You're assigned to meet with Tommy from our church on Monday.

            You'll be meeting with Fred on Tuesday.

Wednesday we will be having church so you can come to that…And so on…

 Thursday night you have this gathering we want you to attend."

 And so we assign them different things to do each night of the week with different people so maybe they're doing Trusting God on Monday and they're doing Heart of Addiction on Tuesdays with a different person, and so I recruit a village to disciple and help that person. Then we do drug tests—try and get the spouse or family member or someone to do drug tests at home. Those are accessible. I think you can create a program at home in the church. It's tricky but the one stipulation I always say is this: Now if you blow it, you're going to agree to go to a program in Lafayette or Winterset, Iowa, so if you blow it here's the deal. So wer're going to give you a chance to try and restructure. And of course if they blow it once or twice where you know they are making progress you kind of know that you can massage that a little bit.
Dr. Carson:
Do you try and keep them in their own home where they are typically living? Or are you trying to find some kind of facility some kind of alternative place, an extra bedroom? 

an extra bedroom in somebody's house. Sometimes the families are pretty fed up with it.
Dr. Shaw:
Yeah, I think you gotta get them out of their environment and in somebody's else's home. You know, an extra bedroom. It's great when couples want to sort of disciple. And you'll have couples that will do that. Maybe they're empty nesters now and they're like hey we've got a room we'd love to take you know this guy on and help him. Or a woman. I talked to a guy he's 84 years old and he and his wife used to take women off the street and they would just take them one at a time and keep them in their home and disciple them and help them and get help to them in their home. Disciple them and help them and get them on their feet. So there are people like that. That's why I think residential disciple-making ministries are great. It kind of takes the pressure off somebody in the home—the care-giver… We have a lot of good programs in our network but it's not just about the program, it's about being intentional, making disciples, and helping them to respond differently to life than they ever have before. And get them in the Word. I've sent a guy to a program and I mean he came back Charles Spurgeon! I mean he was just a different—here he was you know a guy who'd been arrested a bunch of times and in prison and he goes to this program for about a year and a half and he comes back it's like, who is this? And the weight of his theology and I thought, he's sober today, even long-term, because of really because he got good theology! It's like going to seminary.
Dr. Carson:
The stakes are high… we're trying to salvage an individual, their relationship with our church, their relationship with their family… I mean there's a lot of things going on, and so as a pastor I think, if I'm not careful, I'm scared. I'm full of fear. I'm not sure I'll get it right. So I'm thinking okay, I need to call CJ [McMurry, of The Refuge] see if he has an opening, right? What's this going to cost me, right? So I would have a tendency to send them because I don't know that we've got the capacity in our church to pull off all of that… just as a pastor of a local church pastor, small church, couple hundred people, not a ton of resources financially necessarily or anything else, and so, so I think I would probably want to send them. But if I'm looking at places to send them, really what you're saying is that there is a balance between a program that's going to be heavy on the content but heavy and intentional one-on-one life where you're talking about life—living life together… That's the challenge of Ephesians 4:1-3 that you read earlier. Paul says that you would walk worthy of your call right so that word worthy that essentially means balance so if you had a balance in front of you and you had a one pound weight on one side and you're pouring grain on the other side, right, you would pour it and when it was worthy you would know you have a pound of grain with a pound of with equal to this other pound. But the goal is that you would be worthy so in this text I think what you're saying—this is a perfect model—because the known weight is the call, which is Ephesians 1, 2, and 3.

So the call is the Gospel. Paul is explaining with rich theology that this is your call to salvation and sanctification.

The context of where you do it is the people of God… (verses 11-22 of chapter 2).

The capacity to be able to do it is the Holy Spirit's power to do it… (chapter 3).

And then in chapters 4, 5, and 6 he says so what is your walk? Is your walk worthy to the call? This text you chose is a great one because it demonstrates the kind of program that you are talking about. It must have the call – a known theological foundation. And then we walk, and essentially we are trying to model "What does walking worthy of the call look like?"
Dr. Shaw:
Yes, and the programs like in Lafayette, the programs that are successful are the ones that are tethered to the local church. On our website, we list programs that are tethered to a local church.
Dr. Carson and Dr. Shaw's conversation about family members and loved ones of the addicted continues here… on The Addiction Connection podcast.
Dr. Kevin Carson writes at kevincarson.com  and serves as the Pastor of the Sonrise Baptist Church in Ozark, Missouri. In addition to his pastoral ministry, he serves as the department chair of biblical counseling at the Baptist Bible College and Theological Seminary in Springfield, Missouri. He also serves as a counselor at Sonrise Biblical Counseling Ministry, is ACBC Certified, IABC Certified, a council member of the Biblical Counseling Coalition, author, and is a frequent speaker at conferences, retreats and seminars. He and his wife, Kelly, have four children.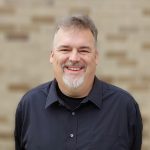 Mark E. Shaw, D.Min., CABC, ACBC, IABC, CADAC II, is the Founder and President of The Addiction Connection. He is a biblical counselor, ordained minister, speaker, and author who has been involved in counseling since the early 90s. He served in residential care and medication-assisted treatment centers (methadone), but Biblical Counseling became his passion in 2001. He pursued certification with the Association of Certified Biblical Counselors (ACBC) and seminary training (Doctor of Ministry in Biblical Counseling) to replace his secular "mixture" mindset toward why and how people change. Dr. Shaw has taught in 8 different countries on 5 continents. He now serves his local church full-time as the Director of Counseling at Grace Fellowship Church, Florence, Kentucky. Dr. Shaw's resources are found at Focus Publishing for discounted purchase in bulk quantities, or at amazon.com/author/markeshaw 
Listen to the entire conversation on local church ministry and addiction with Dr. Kevin Carson and Dr. Mark E. Shaw here.
Listen to CJ McMurry's testimony of transformation from addictive lifestyle to Christ here on Counsel – The Addiction Connection's new streaming library.
The Addiction Connection is Here for You!
The Addiction Connection is a network of ministries who offer hope in Jesus for those struggling with addiction of any kind. Our network of encouraging resources, ministries, and biblical programs that stretch across America and the world will always point people to truth in Jesus Christ for answers.
Quick Links
[1] Scripture quotations are from the ESV® Bible (The Holy Bible, English Standard Version®), copyright © 2001 by Crossway, a publishing ministry of Good News Publishers. Used by permission. All rights reserved. May not copy or download more than 500 consecutive verses of the ESV Bible or more than one half of any book of the ESV Bible.